CHEESE, SPINACH & MUSHROOM FATAYA
5 Each Flaky Pastries Filled with Feta Cheese,Spinach, Mushrooms, Herbs & Spices, served with our Zesty Tomato Sauce
Our Deluxe Grilled Cheese Sandwich Stuffed with Onion-Bacon Spread, Gruyere Cheese & Ham & Topped with Our Bechamel Sauce.Served with Side of Fries OR Side of House Salad
Curried Coconut Chicken Salad
Salad with toasted shredded coconut and almonds, pita bread 
Fish, Meat or Vegetables Pastels
Selection of fish, spinach or mushrooms and goat cheese empanadas served with a zesty mild or spicy tomato sauce
5 Each Marinated Tilapia Fish in a Flaky Baked Pastry, served with Our Zesty Tomato Sauce
 Our Croque Monsieur Sandwich Topped with A Sunny Side Up Egg. Served with Side of French Fries OR Side of House Salad
Roasted Curry Cauliflower
Served with pistachio dressing and pickled onions
Soups / Salads &

Sandwiches
 Daily Cup of Soup With Half Sandwich Du Jour OR Side Of House Salad 
Roasted Veggies. Quinoa Salad, hummus spread on our a spinach Tortilla.
Marinated & Grilled Lamb with our tomato spread & our Yogurt Sauce & wrapped in our Fresh Pita Bread
WITH GRILLED CHICKEN. / $8.00
Curried Chicken Salad Bowl
Mixed greens with curried chicken, cherry tomatoes, avocado, eggs, homemade dressing
Selected Mixed Greens. Topped with Our Ouinoa & Lentils Salad. Boiled New Potatoes.CherryTernatoe Haricot Vents. avocado & boiled Egg & Black Olivos. Topped with your Choice Of: 
CHUNK WHITE TUNA. / $11.00
Fresh Soup Du Jour / 5.00
Brioche bun with salad, French fries,
and homemade dressing
Tortilla spinach with roasted veggies,
quinoa and hummus
Roasted chicken with tangy lemon onion sauce, white rice and fried plantains
Chunks of Tender Beef Cooked in a Savory Peanut Butter Stew Sauce with Vegetables, served with White Rice
Peanut butter stew with vegetables, white rice and fried plantains
Grilled fish served with cassava couscous, fried plantains, collard greens and a zesty tomato sauce
Marinated & Braised Lamb cutlets, Cooked with Rice & Sausages in a Rich Savory Stock, Mixed in with a medley of Vegetables.
Marinated & Grilled, Served with "Athieke"Cassava Couscous. Fried Plantains & Collard Greens with Our Zesty Tomato Sauce
Fish or Chicken Jollof Rice
Red rice cooked in savory tomato broth served with medley of  vegetables, fish or chicken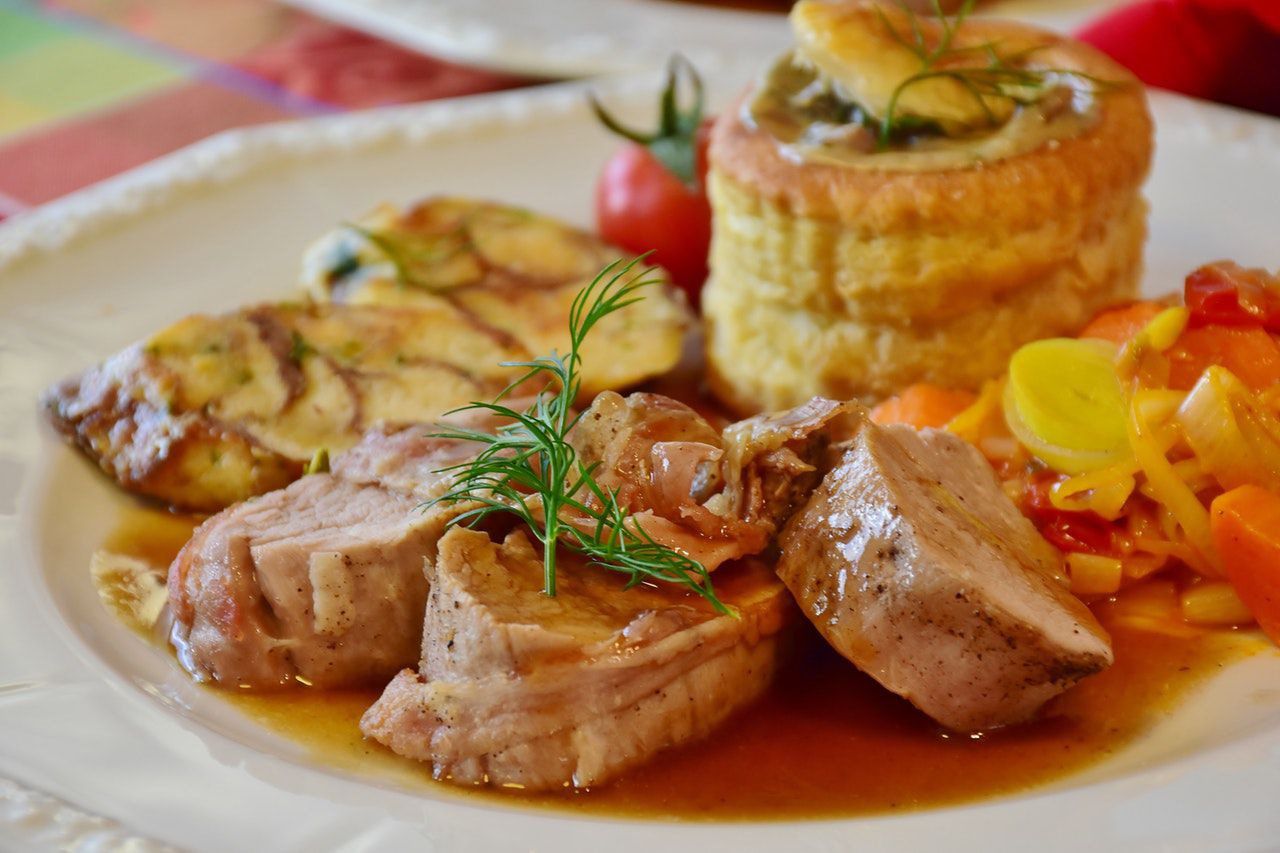 4 Each Fluffy Beignets,Topped with Cinnamon Sugar. OR Chocolate Sauce.
Crepe filled with Strawberries, Banana & our Chocolate Sauce
Chocolate Bread Pudding / 6.00
 MIDLY SWEETENED HIBISCUS / SORREL JUICE 
A MELANGE OF FRESH GINGER JUICE WITH PINEAPPLE JUICE & LEMON JUICE.
CARROT, GINGER AND TURMERIC JUICE / 6.00
CUCUMBER LEMONADE JUICE / 6.00
Curried Chicken Salad / 4.00
Curried Roasted Cauliflower / 3.50
Vegetable Couscous / 4.00
Fresh bowl of Vegetables / 4.00